100th Anniversary Dates
November 6, 2017                 100 th Anniversary of Woman Suffrage in New York State
November 19, 2019               100th Anniversary of the League of Women Voters of New York State
February 14, 2020                 100th Anniversary of National League of Women Voters
August 26, 2020                   100th Anniversary of the official certification of the ratification of the 19th
                                                  amendment by the US Secretary of State
Update on Centennial Subcommittees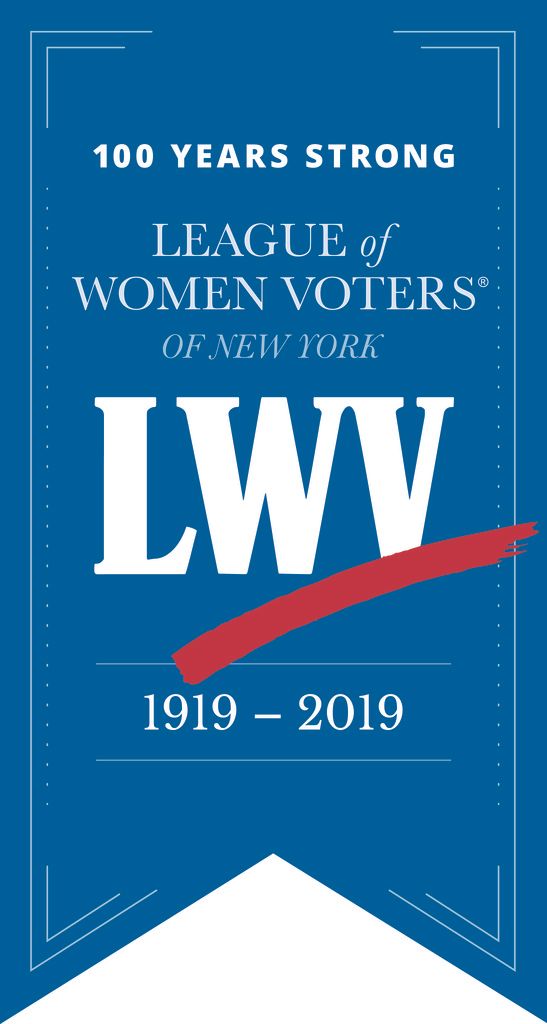 LWVUS has created a new logo to be used during these next 4 years to celebrate the League's 100
th
 anniversary. We have customized it for NYS (on left). We have also created buttons  that are for sale
from the state office
(on right) for $1 plus tax and shipping.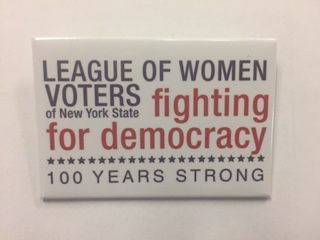 Don't forget to register for the Conference at SUNY New Paltz Commemorating Women's Suffrage Centennial (April 21-22); the state League has also organized a lunch and tour at Val-Kill (Eleanor Roosevelt's
home
) with
LWVUS Executive Director
, Wylecia Wiggs Harris, speaking to the attendees. Click 
here
 for the registration form; click 
here
 for the agenda for the conference.
In partnership with the NYS Archives Partnership Trust Foundation, the State League is hosting a Reception and Program at the NYS Museum on Saturday, Nov. 4 th to commemorate the opening of a special exhibit on Women's History in NYS. A gavel used by Susan B. Anthony and owned by the state League will be part of the exhibit. A relative of Elizabeth Cady Stanton will be providing a short presentation about her great, great grandmother. Watch for registration info on this exciting program.
A book on the 100 years of LWVNYS is underway with assistance of Martha Kennedy and Phoebe Bender, Co-Chairs of this subcommittee. Diana Waite of Mount Ida Press, an Albany-based researcher and publisher, has already begun exploration at Columbia University of the large collection of state League history, consisting of 40 linear feet of records in 68 boxes and 26 volumes, plus some oversized items. We hope that all
local Leagues
have also begun exploration of old boxes and files to uncover their own history.